Spend
R2,500.00
more and get Free Shipping!
There are no more items in your cart
Shipping

Free

Total

R0.00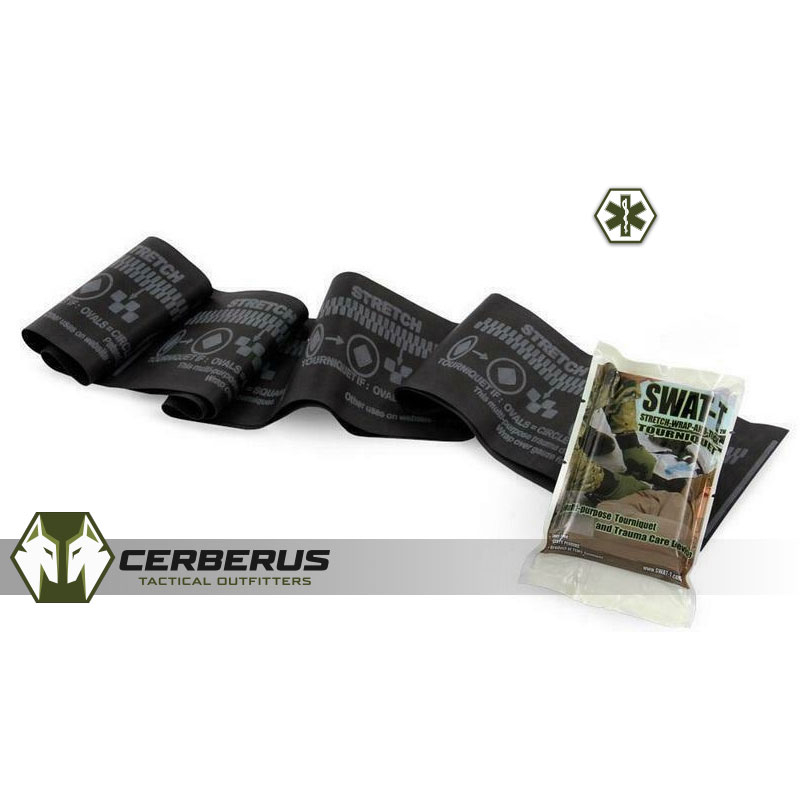  
SWAT-T Tourniquet - Black
Tourniquet Pressure Dressing Elastic Bandage More compact than other tourniquets
Spend
R2,500.00
more and get Free Shipping!
SWAT-Tourniquet™

When delays in care are possible, blood loss cannot be afforded.

The SWAT-Tourniquet™ is a unique and multipurpose dressing.
Its name provides a description for usage Stretch, Wrap, and Tuck, but also the communities for whom it was developed - military and civilian Special Weapons and Tactics teams.
These teams operate in an environment that has a high incidence of penetrating trauma, and most (two-thirds) of preventable deaths in the operational environment are from extremity bleeding.
The SWAT-Tourniquet™ allows a more rapid means to control extremity bleeding and allows application higher into the groin and axilla than other tourniquets.
Its ease of application is one of its greatest benefits; individuals can effectively apply it in seconds with little to no prior training.
At a third of the cost and less weight of other combat used tourniquets, this tourniquet should find its way forward with every tactical operator.

TOURNIQUET    
PRESSURE DRESSING    
ELASTIC BANDAGE
Reference: 191112-002
Brand: Condor Outdoor
Condor Universal Tourniquet Pouch - Black
16 other products in the same category: